If you want to participate, copy the banner above and paste it into your own blog post sharing either a recipe you created OR some recipes from other blogs that you want to make (or have already tried).
Totally not a smoothie girl normally, but I have just been eatin' (well, slurpin) them up. Been having this classic pb fingers one all week: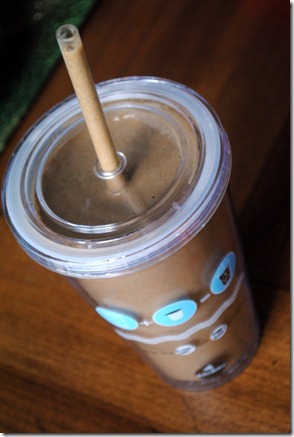 Kat's Super Thick Chocolate Strawberry Smoothie
Movin' on!
Kylie's Creamy Cilantro Cheesy Guac
Kailey's Mocha Chocolate Waffle
Clearly I'm diggin' breakfast foods and coffee this week! (And guac? haha)